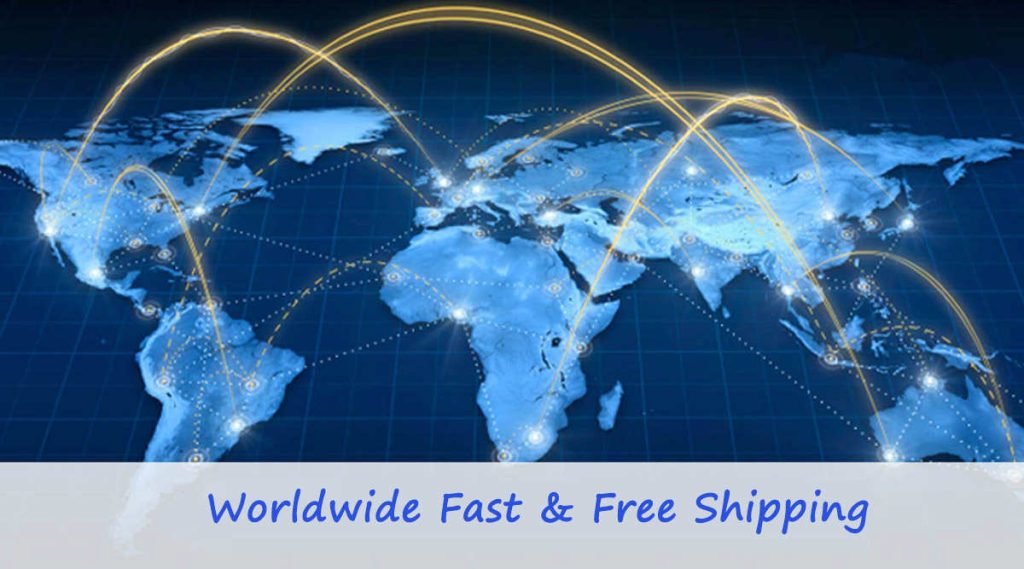 1. SHIPPING ADDRESS
• Once your order has been placed and confirmed, you will not be able to change the shipping address.
• Please fill in your final shipping address to avoid any inconvenience.

2. SHIPPING TIME
* Items purchased from GECO Inc. will be delivered to your doorstep.
* We offer Global Free Shipping and we'll choose the fastest express delivery to your country according to the timeliness. Please keep your mobile phone open during this time and pay attention to sign for the parcel.

3. SHIPPING INSTRUCTIONS
* The package will be delivered from China. We will pack everything and make sure that will not be damaged in transit.
* In addition to the order, there are no additional charges. However, some countries may have to pay customs clearance fees yourself. Please don't worry, the customs clearance fee is not high as the invoice amount is very low.
Refund Policy

GECO Inc  promises to work our best to resolve the situation for our customers. We reserve the right to accept or refuse any refund and exchange not meeting our eligibility guidelines.
Due to bank refund transaction time, please allow 10-14 working days for the refund to be processed and completed.
GECO Inc. reserves the right to cancel orders for any reason. Possible reasons include potentially compromised security, fraudulent transactions, incorrect pricing, or non-payment.

Full and Partial Refunds

1. Full Refunds
We offer a full refund on any items that are found to be faulty or damaged due to our fault. Damage caused because of the fault of the third party or the customer's own fault cannot apply for a refund.
All returned items must be in brand-new condition, unused and with original tags and packaging.

2. Partial Refunds:
We also offer a partial refund on returned items that have some original parts missing. In such a case, the customer can only get a partial refund.
If the item(s) is considered damaged, defiled, deformed, spilled perfume after receipt, or you return the item(s) without notifying us, you can only get partial refunds.

3. Shipping Costs:
The return shipping costs should be borne by the buyer.

4. Return Address
Please contact customer service for the return address. (You will need to send your returning products to our warehouse in China.)
Privacy Policy

• We regard your privacy and the security of your personal information as our highest priority. GECO Inc  will not disclose your information to third parties.
• Any information collected on this site will be kept strictly confidential and will not be sold, rented, disclosed, or loaned. We will never send you third-party marketing material.
• We want to provide you with the best and easiest online shopping experience possible. In order to do this, we need to gather certain pieces of information from you. We ask for your e-mail address and password when you register on the site.
• You will not need to re-enter your name and address when you return to the site at a later date. We use your email address to confirm your order and to keep you informed of its progress.
• The only other occasion when GECO Inc. will use your e-mail address is, with your permission, to send you from time to time further information on our products or special offers. However, you do have the option to opt-out of receiving our email newsletter at any time.
• As part of our Security Policy, all Credit Card payments entered by a customer are transmitted over a secure (SSL) link using 128-bit encryption at our payment processor. This means we will never directly access or keep records of your Credit Card details.
To discuss any matters relating to privacy, you may contact GECO Inc. by using any of the details on the Contact Us page of this site.

If you need any assistance, please Contact Us freely, thank you.