Bell tents are currently the best selling tents in the tourism industry and camping tents. Bell tents are also loved by many people, and canvas bell tents are also a common style for us.
What is a bell tent? Are bell tents waterproof? How much is a bell tent? How to build a bell tent? This is also a lot of outdoor camping friends who want to know more about canvas bell tent. The following is the canvas bell tent I experienced during my travels, I will share it with you.
This canvas bell tent is in the Balgownie winery. It is about a ten-minute drive around the city of Bendigo. There are three types of tents:
Bell tent sleeps up to two people, shared bathroom
Bell tent twin Maximum three people, shared bathroom
Safari tent sleeps up to four people, private bathroom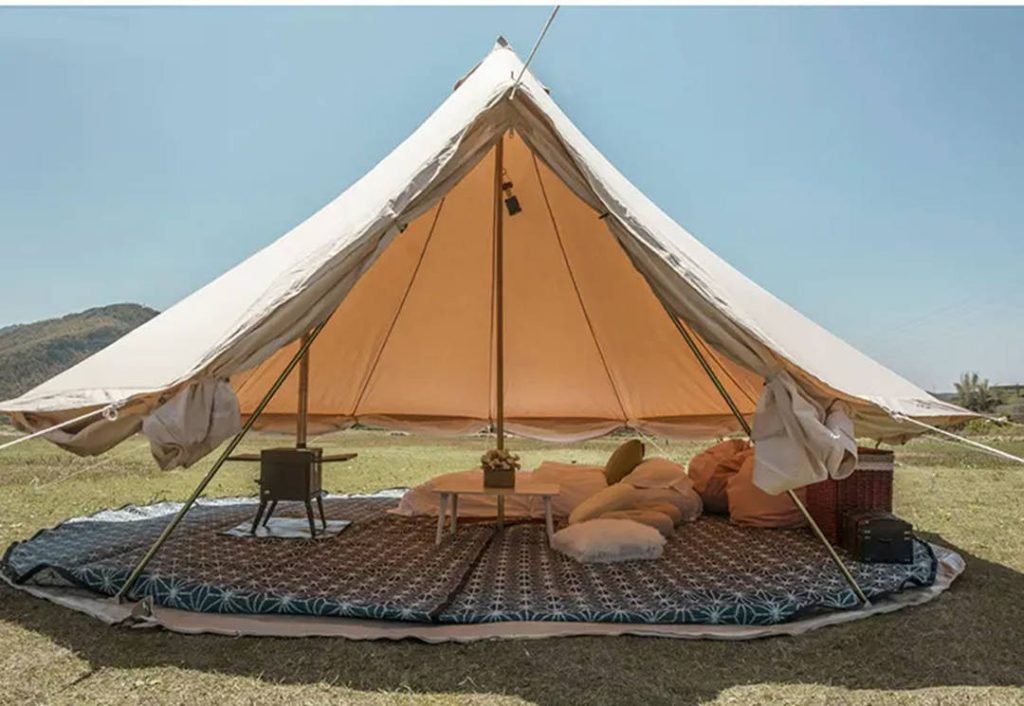 We went in November, and we chose the second one, $218. Check in is at the small door next to the winery restaurant. The staff will give you lights and a list of free wine tastings.
The tent has queen bed, sofa bed, air conditioner, internet, refrigerator, teapot, furniture, heating, towels and toiletries. Our tent in the public bathroom is not far, it is next to it, so it is very convenient, and it is very clean inside. It is best to take a bath when it is not dark or there will be many mosquitoes.
In general, the experience is okay, because I live outdoors, there are inevitably birds chirping, and earplugs are also prepared in the tent, but I don't need it, because it rained that night and I didn't sleep all night
The next day I got up very early and saw the sunrise. The air was very fresh, which is very suitable for couples, family and friends to come together!